Hyundai Reveals Cutting-Edge IONIQ 6 EV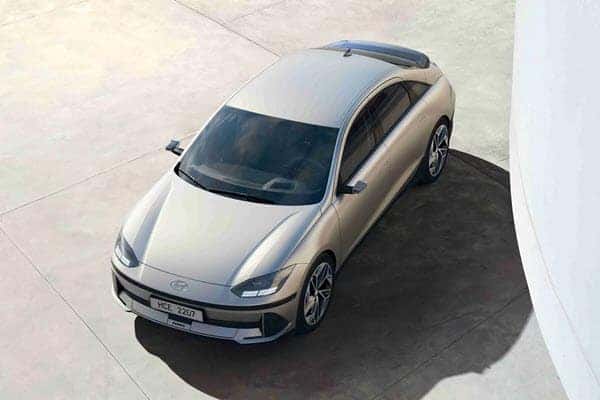 Hyundai is following up its popular IONIQ 5 SUV with another all-electric model: the stunning IONIQ 6 Electrified Streamliner. The recently revealed IONIQ 6 stands out with an incredibly sleek design, a welcoming and cozy interior, and an estimated driving range of well over 350 miles per charge.
The IONIQ 6 boasts a versatile lineup of powertrain options that will allow drivers to select their ideal combination of horsepower, drivetrain (AWD or RWD), and range. The car's cutting-edge Electric-Global Modular Platform delivers 400-volt and 800-volt fast-charging capabilities, along with vehicle-to-load charging capacity for outside devices.
The body of the IONIQ 6 is long, low-slung, and elegantly curved to deliver enhanced efficiency and aerodynamics. Hyundai describes the car's cabin as "a cocoon-like personal space" that delivers lots of space, comfort, and customization options. Speed Sync Lighting, Dual Color Ambient Lighting, e-ASD sound settings, and Relaxation Comfort Seats are just a few of the new interior features that will be available inside this model.
The IONIQ 6 will also offer an impressive lineup of cutting-edge technologies, including twin 12-inch screens, real-time travel radius mapping, Highway Driving Assist 2 with automatic lane change capabilities, and over-the-air software updates.
We're eager to introduce the IONIQ 6 to our customers here at Tipton Hyundai in Brownsville, Texas. Contact our team to learn more about when and how you can reserve this exciting new EV!